Efrem Grail
Efrem M. Grail is a former prosecutor and big firm partner who defends entities and individuals in white collar criminal matters and regulatory proceedings, and represents clients in key litigation matters. Efrem also conducts internal investigations, litigates complex business disputes in federal and state court, and advises on compliance and regulatory matters. Efrem has been named as a "SuperLawyer" since 2005.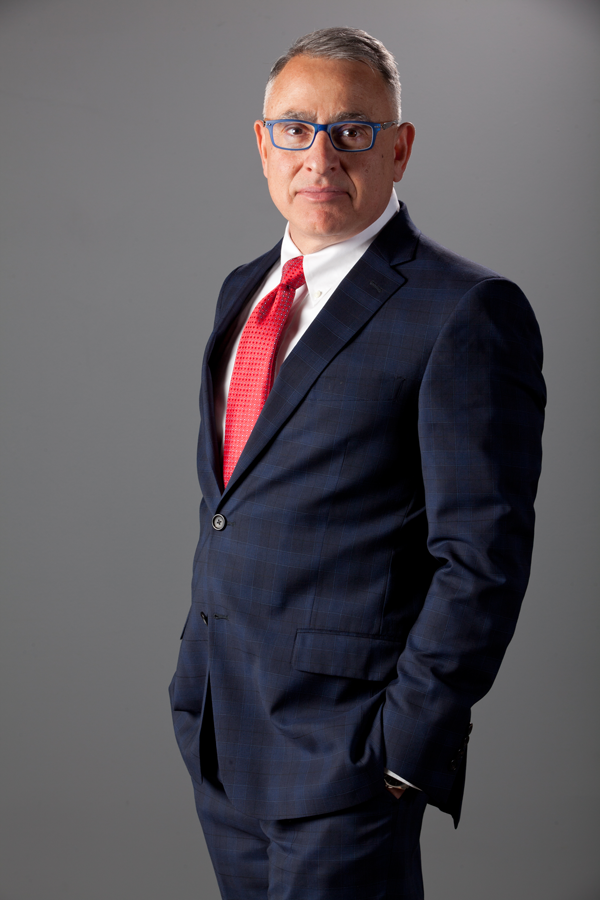 Efrem was a Litigation Partner at Reed Smith LLP, ranked 25th on The American Lawyer's 2018 Am Law 200, in the Internal Investigations and Government Enforcement Defense Practice from 1997-2014. He chaired the Pro Bono Committee for the Pittsburgh office of Reed Smith.
Efrem served as a Deputy District Attorney for the County of Los Angeles from 1989-1995 (Special Investigations Division 1991-95). He tried more than 60 jury trials, prosecuting government official and police officer misconduct, public corruption, government contracting fraud and election campaign law violations.
Efrem worked for the Bird Marella firm in Southern California after his government service, the nationally-recognized litigation "boutique" engaged solely in the practice of complex civil and white collar criminal litigation.
Selected as a Best Lawyer in America
Efrem was selected for inclusion in The Best Lawyers in America in the areas of Corporate Governance & Compliance Law and in Criminal Defense/White Collar Law. He was also selected as one of the Pennsylvania Super Lawyers in the area of White Collar Criminal Defense, which named him to its Corporate Counsel Edition and Super Lawyers Business Edition.
National Experience
Efrem has represented clients in confidential matters before federal grand juries and in courtrooms across the country.
Western District of Pennsylvania
Middle District of Pennsylvania
Eastern District of Pennsylvania
Eastern District of New York
Southern District of New York
Western District of New York
District of New Jersey
Northern District of Ohio
Southern District of Ohio
Northern District of West Virginia
Southern District of West Virginia
Eastern District of California
Northern District of California
Central District of California
Northern District of Georgia
Northern District of Illinois
District of Maine
Eastern District of Michigan
District of Nebraska
District of Nevada
District of New Hampshire
District of Oregon
Northern District of Texas
Southern District of Texas
District of Utah
District of Vermont
Eastern District of Virginia
Education
B.A., Northwestern University, 1981
Circuit Court Appearances
Efrem is admitted to following Circuit Courts and has appeared for arguments in all except the Ninth.
First Circuit Court of Appeals
Third Circuit Court of Appeals
Fourth Circuit Court of Appeals
Ninth Circuit Court of Appeals
D.C. Circuit Court of Appeals
Community Leadership
Efrem has served on a variety of nonprofit boards and committees serving the legal community and the underserved.
Allegheny County Bar Association – Member; Member and past Co-Chair, Criminal Practice Subcommittee; Federal Court Section Member; former Member, Federal Court Section Council
Allegheny County Bar Foundation – Trustee (2014-present); Fellow (2008-present)
American Bar Association – Member; White Collar Crime Committee and Chair, Task Force on Selective Waiver and Proposed Federal Rule of Evidence 502(c) (2006)
American Society for Pharmacy Law – Member
National Association of Criminal Defense Lawyers – Member
Neighborhood Legal Services Association of Western Pennsylvania – President (2010-2012), Director (2008-2015)
Pennsylvania Association of Criminal Defense Lawyers – Member
Pennsylvania Bankers Association – Associate Member
Pennsylvania Supreme Court's Study of Racial and Gender Bias in the Justice System – Member, Death Penalty Working Group (2001-2003)
U.S. District Court for the Western District of Pennsylvania – Special ADR Master under Appointment by the Federal District Court (2001-present)
U.S. District Court for the Western District of Pennsylvania – Member, Advisory Committee for the Study of Rules of Practice in the Western District of Pennsylvania (2003-2013)
University of La Verne Law School – Adjunct Professor of Law teaching Constitutional Law/The First Amendment, Trial Advocacy (1994-1997)